IT Cloud Architect Consultant (Hybrid Eligible)
Primary Location
: United States of America-OHIO-Franklin County-Columbus
Work Locations
:
Charles D Shipley Building
1970 West Broad Street
Columbus 43223-1102
Organization
: Public Safety
Classified Indicator: Classified
Bargaining Unit / Exempt: Bargaining Unit
Schedule
: Full-time
Work Hours: 8:00am - 5:00pm
Compensation: $40.70 per hour
Unposting Date
: Ongoing
Primary Job Skill
: Information Technology
Technical Skills: Information Technology
Professional Skills: Attention to Detail, Customer Focus, Problem Solving, Teamwork
Primary Technology: Amazon AWS
Agency Contact Name: Kristopher Croom
Agency Contact Information: kacroom@dps.ohio.gov
IT Cloud Architect Consultant (Hybrid Eligible) (23000AUD)
Job Duties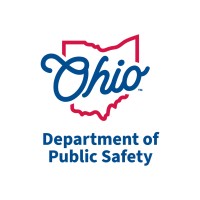 About Us:
Our mission is to save lives, reduce injuries and economic loss, administer Ohio's motor vehicle laws and preserve the safety and wellbeing of all citizens.
What You'll Do:
Ohio Department of Public Safety - Director's Office/Information Technology (Infrastructure & Database)
Report in location: 1970 West Broad Street, Columbus, Ohio 43223
Work hours: 8:00am - 5:00pm
(CURRENTLY HYBRID ELIGIBLE) Will report into the office once a month or as needed (May be subject to change)
PRIMARY TECHNOLOGY: Amazon Web Services (AWS)
SECONDARY TECHNOLOGY: Microsoft Azure
THIS POSITION IS BEING RE-POSTED. YOU WILL NEED TO RE-APPLY TO BE CONSIDERED
Assist in developing & updating strategic Information Technology plans for the Ohio Department of Public Safety; Lead complex initiatives for organizational improvement frameworks in assigned discipline/program (i.e., Microsoft Azure, Amazon Web Services (AWS)); Participate in working groups to author Information Technology plan by discipline or program team; Lead activities to achieve project tasks or meet deadlines; Assist with analysis of the solution design's business case; Perform solutions design for assigned discipline or program team; Design & implement modern software solutions leveraging the Amazon AWS & Microsoft Azure Cloud; Assist with creation of a well-informed cloud strategy & the adoption process; Regularly monitor & update cloud applications, hardware, & software; Develop & organize cloud systems; Work closely with IT security to monitor the organization's cloud security & data privacy posture; Mentor other team members in supporting cloud technologies; Provide knowledge transfer to employees on regularly maintained or newly enhanced systems; Assist IT staff with ensuring communication is easily understood by intended audiences to include non-technical staff; Respond to technical issues in a professional & timely manner; Identify & support the top cloud architecture solutions to successfully meet the strategic needs of the agency; Creates &/or edits policies, procedures, standards, guidelines &/or best practices for recommendation & approval.
Provide input & assistance preparing procurement statements, work or capability requirements; Provide input into agency budget process; Offer guidance in infrastructure movement techniques including bulk application transfers into the cloud; Lead the IT organization in cloud adoption & establishing best practices; Assist with the evaluation & selection of cloud providers & third-party services; Perform other related duties as assigned.
What's in it for you:
At the State of Ohio, we take care of the team that cares for Ohioans. We provide a variety of quality, competitive benefits to eligible full-time and part-time employees. For a list of all the State of Ohio Benefits, visit our Total Rewards website! Our benefits package includes:
Medical Coverage
Quality, affordable, and competitive medical benefits are offered through the available Ohio Med plans. 
Dental, Vision and Basic Life Insurance
Dental, vision, and basic life insurance premiums are free after completed eligibility period. Length of eligibility period is dependent on union representation.
Time Away From Work and Work/Life Balance
Paid time off, including vacation, personal, and sick leave 
11 paid holidays per year
Childbirth/Adoption leave
Employee Development Funds
The State of Ohio offers a variety of educational and professional development funding that varies based on whether you are a union-exempt employee or a union-represented employee.
Ohio Public Employees Retirement System
OPERS is the retirement system for State of Ohio employees. The employee contributes 10% of their salary towards their retirement. The employer contributes an amount equal to 14% of the employee's salary. Visit the OPERS website for more information.
Deferred Compensation
Ohio is a Disability Inclusion State and strives to be a Model Employer of Individuals with disabilities. The State of Ohio is committed to providing access and inclusion and reasonable accommodation in its services, activities, programs and employment opportunities in accordance with the Americans with Disabilities Act (ADA) and other applicable laws.
Qualifications
Core undergraduate program in Computer Science or Information Systems or equivalent work experienceAND Minimum 4 years combined work experience in any combination of the following: assisting with development and updates to the strategic Information Technology plan, participating in work groups to author Information Technology plan by discipline/program team and/or leading activities to achieve project tasks/meet deadlines, and performing solutions design for assigned discipline/program team (e.g., software development, infrastructure, database administration, security) including 2 years technology related work experience as specified by the agency position description and vacancy/job posting.
Note: the official position description on file with the designated agency is to reflect, in the minimum acceptable characteristics, the required technology related experience. Only those applicants possessing the required technology related experience listed in the position description (See Job Duties: PRIMARY TECHNOLOGY: Amazon Web Services (AWS)); SECONDARY TECHNOLOGY: Microsoft Azure are to be considered for any vacancies posted. The vacancy/job posting should also only list the required technology related experience commensurate with the position in question.
Technical Skills: Information Technology
Professional Skills: Customer Focus, Attention to Detail, Problem Solving, Teamwork
MINIMUM CLASS QUALIFICATIONS FOR EMPLOYMENT
KNOWLEDGE: Office Practices & Procedures (Information Technology) *; Agency Policies & Procedures (ODPS)*; Government Structure & Process; Electronic Data Processing (e.g., Microsoft Office Applications, database & Standard Query Language (SQL), etc.); IT Quality Assurance Principles; IT System Development Lifecycle; Methods & practices in assigned specialty area; Oral & Written Communication Skills; Customer Support & Personal Service; Technical writing & documentation practices; Agency network design & infrastructure; Technology design; Cloud Technologies (e.g., Microsoft Azure, Amazon Web Services (AWS).
SKILL: Service orientation; Critical thinking & complex problem solving; Assuring quality identifying & specifying business requirements; Developing & interpreting policy & strategies governing the planning & delivery of IT services; Architecting & deploying cloud technology solutions.
ABILITY: define problems, collect data, establish facts & draw valid conclusions; prepare meaningful, concise & accurate reports; work independently & as part of a team; interpret extensive variety of technical material in books, journals & manuals; stay abreast of current technologies.
(*) Developed after employment.
SUPPLEMENTAL INFORMATION
This position may be filled by lay-off or certification eligibility list if applicable
This position will be filled in accordance with the bargaining unit agreement if applicable
This position is essential, meaning the duties this job performs are critical to the continued operations of the Ohio Department of Public Safety during a public safety emergency (OAC 123: 1-46-01 & DAS Directive HR-D-11). Whoever fills this position will be required to report for duty during any public safety emergency.
Background Check Information
A background check, tax check, BCI & FBI fingerprint check may be required on all selected applicants
A comparative analysis and/or drug test may be a requirement of the hiring process